Work packages
The work of the OrganicDataNetwork project is carried out in nine work packages.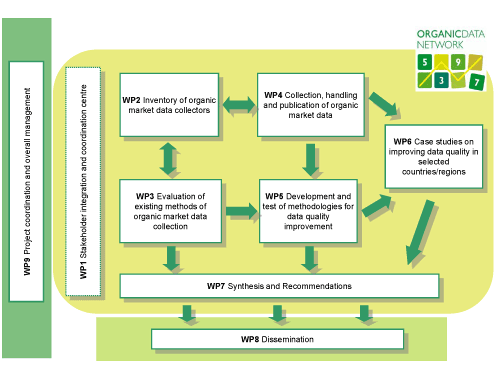 The work of the OrganicDataNetwork
OrganicDataNetwork will collect currently available data on organic markets in Europe, EFTA and candidate countries and make them available in both paper and electronic format (database).
The new inventory will help in overcoming the current dispersion and fragmentation of data sources that reduces the transparency and availability of organic market data at the European level.
Common methodologies and criteria for quality improvement of available data will be subsequently developed and tested.
Consistency checks will be performed by using equation models and other data quality tools.
Where possible, the available data on trade flows will be used to calculate national supply-balances.