OrganicDataNetwork successfully concluded
The European project "Data network for better European organic market information" (OrganicDataNetwork) has now reached its end. The major outcomes are summarized in the Synthesis report and a set of recommendations have been established. Another important result is the Organic Market data Manual and Code of Practice (OrMaCode).
( )
As a project, the OrganicDataNetwork has been quite influential says project coordinator Raffaele Zanoli. According to Zanoli, the reports and overall results have contributed to putting the issue of improving organic market data collection back on the agenda of national and European policy makers.
Successful presentation of organic market data at the Biofach Congress
On February 12, 2015, at the Biofach Congress, partners of the OrganicDataNetwork presented the latest data on organic markets in Europe, and the session was a success, being the most popular session among those listed on the Biofach website.

Organic Market data Manual and Code of Practice (OrMaCode)
On the project website, the Organic Market data Manual and Code of Practice (OrMaCode) is now available at http://www.ormacode.organicdatanetwork.net. OrMaCode is a collection of information and experiences gained through the OrganicDataNetwork project. The information provided can be used selectively to meet the needs of data collectors in collecting, processing, storing, analysing and disseminating organic market data.

The Code of Practice itself consists of a list of principles and related indicators covering the different key areas of organic market data collection, processing, storage and publication/dissemination. It is consistent with the European Statistics Code of Practice. The Manual contains specific guidelines for applying the Code of Practice. It also contains guidelines on the collection of relevant sets of data to ensure that quality criteria will be met.

OrMaCode tutorial
There is also a tutorial for OrMacode, which can be viewed at YouTube.

Synthesis report and recommendations

In addition, a synthesis report and recommendations developed during the project are available.

The Synthesis Report (http://orgprints.org/28035) summarises the project results, and the Recommendations report (http://orgprints.org/28441) presents the detailed recommendations for significant improvements in the availability and quality of statistical information on the organic market. In addition to the electronic version, there are also print copies, which can be ordered from the Polytechnic University of Ancona.
More information
Contact
Prof. Raffaele Zanoli, Università Politecnica delle Marche (IT) Project co-ordinator
Printed copies of the Synthesis Report and Recommendations
For printed version of the Synthesis Report and Recommendations, contact the project coordinator Raffaele Zanoli and provide your full postal address.
Weblinks
OrganicDataNetwork: Key facts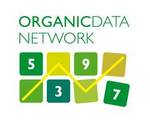 Data network for better European organic market information (OrganicDataNetwork)
Funding: 7th Framework Programme for Research and Technological Development of the European Union
Cordis.lu:Entry in the Cordis Database
Project call identifier: FP7-KBBE-2011-5
Project number: 289376
Duration: 2012-2014
Project leader: Prof. Dr. Raffaele Zanoli, Università Politecnica delle Marche, Ancona, Italy
URLwww.organicdatanetwork.net